Five weeks in Europe
We started off our five weeks in Tsagkarada, Greece... If it were a person I would thank it a ton for being so great in welcoming us to our five week adventure around Europe. It's about a four hour drive into the mountains from Athens. If you ever have a chance to drive to get out of the city, do it! The views are incredible. It's a little town tucked up in the hills of eastern Greece overlooking the blue Aegean sea. It offered us some misty, cloudy days which made the place even more cozy and moody. We stayed with family friends in their summer home which included a huge backyard garden and a guest house called the "lover's nest." The place was a small paradise! We devoured so much local greek food which totally turned me on to Greek salads! I could eat them for every meal. We walked along rows of beautiful olive trees. We hiked to a cave on the cliff of the ocean where a monk lived a couple thousand years ago. We celebrated Easter the Greek Orthodox way with the local families. It was a wonderful beginning to our five week European adventure and I feel privileged to have experienced this part of Greece authentically.
ATHENS// Athens was full of so much history! I loved walking around and seeing all the ancient places and wondering what it would have been like thousands of years ago!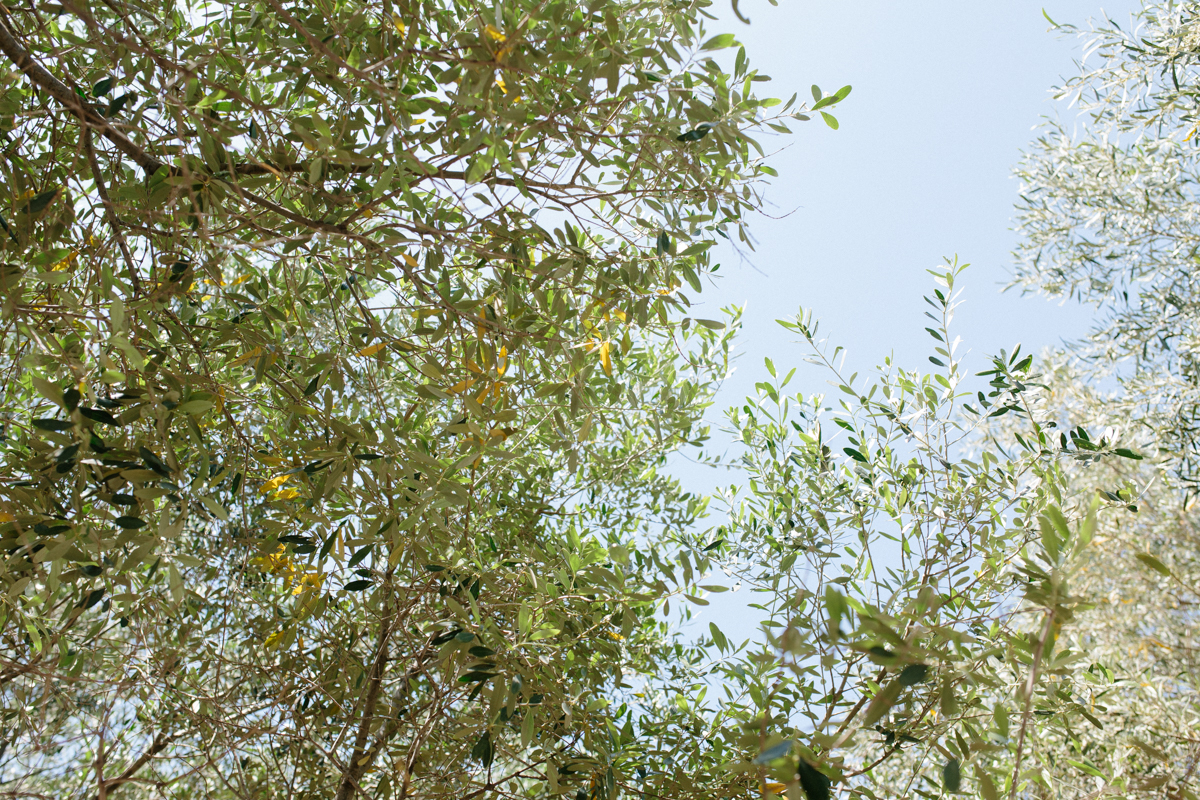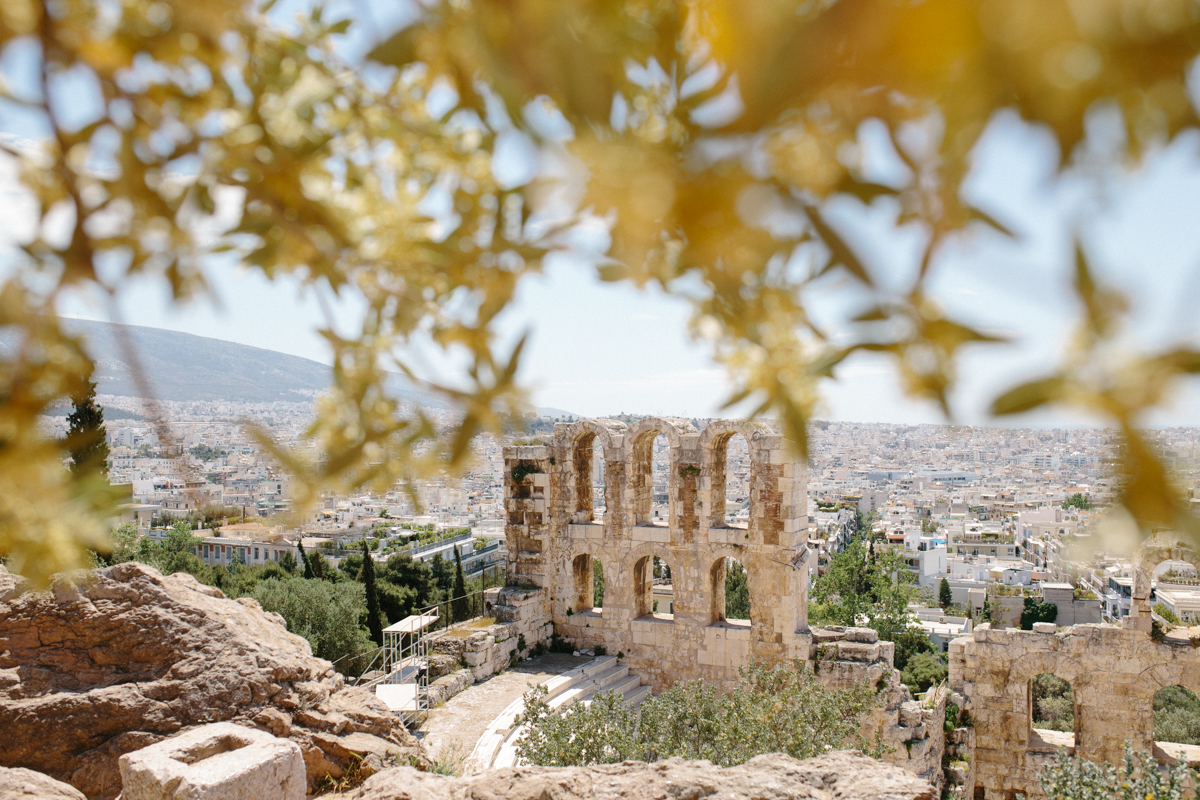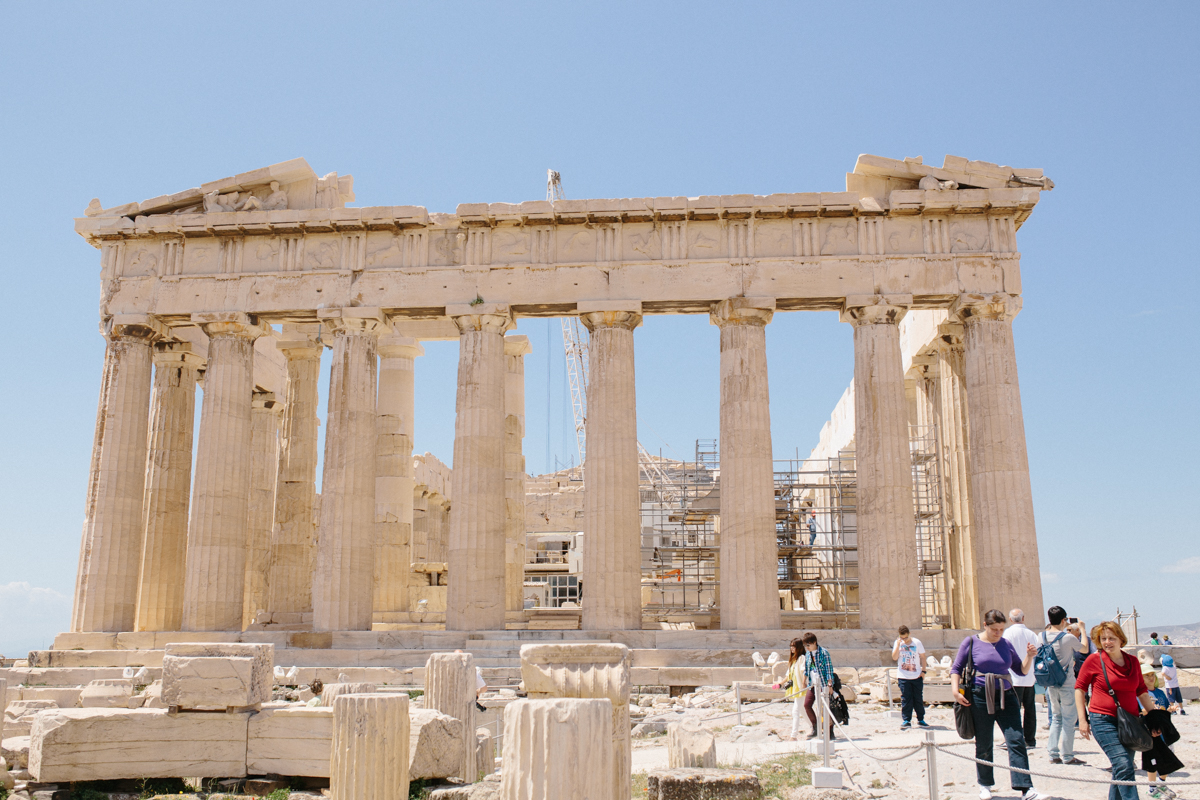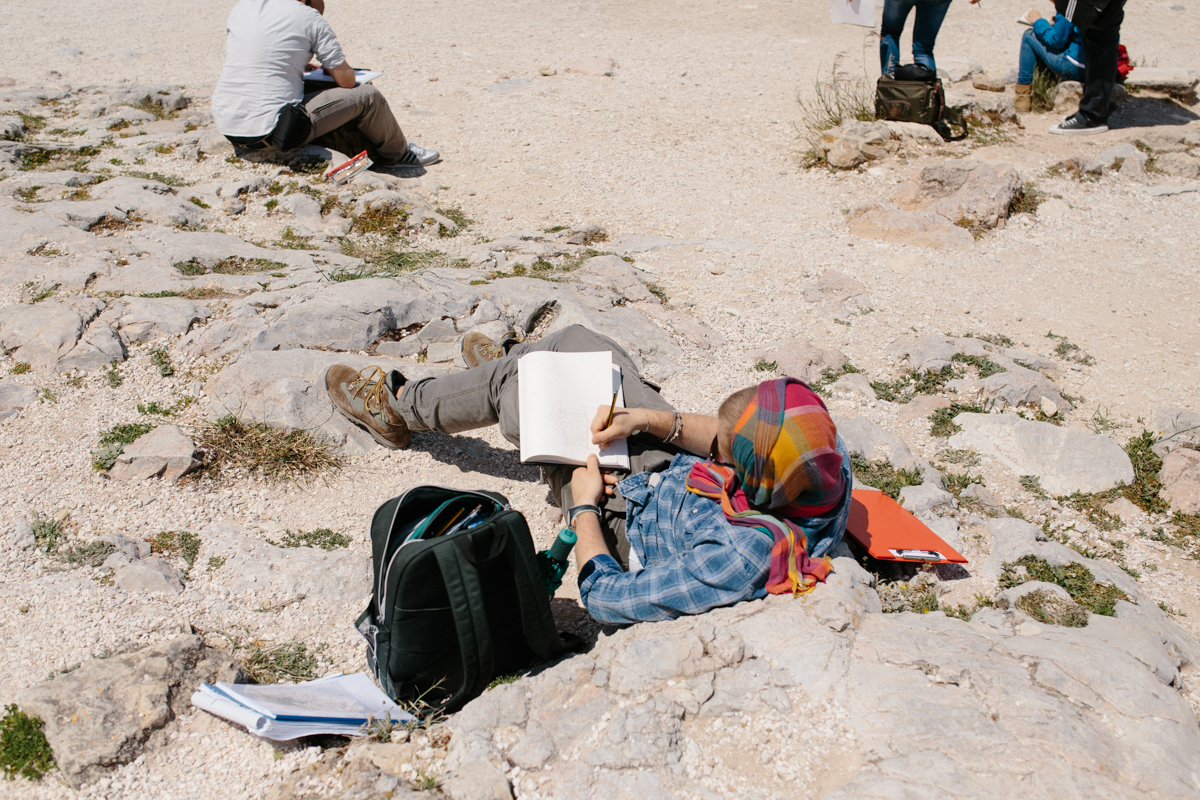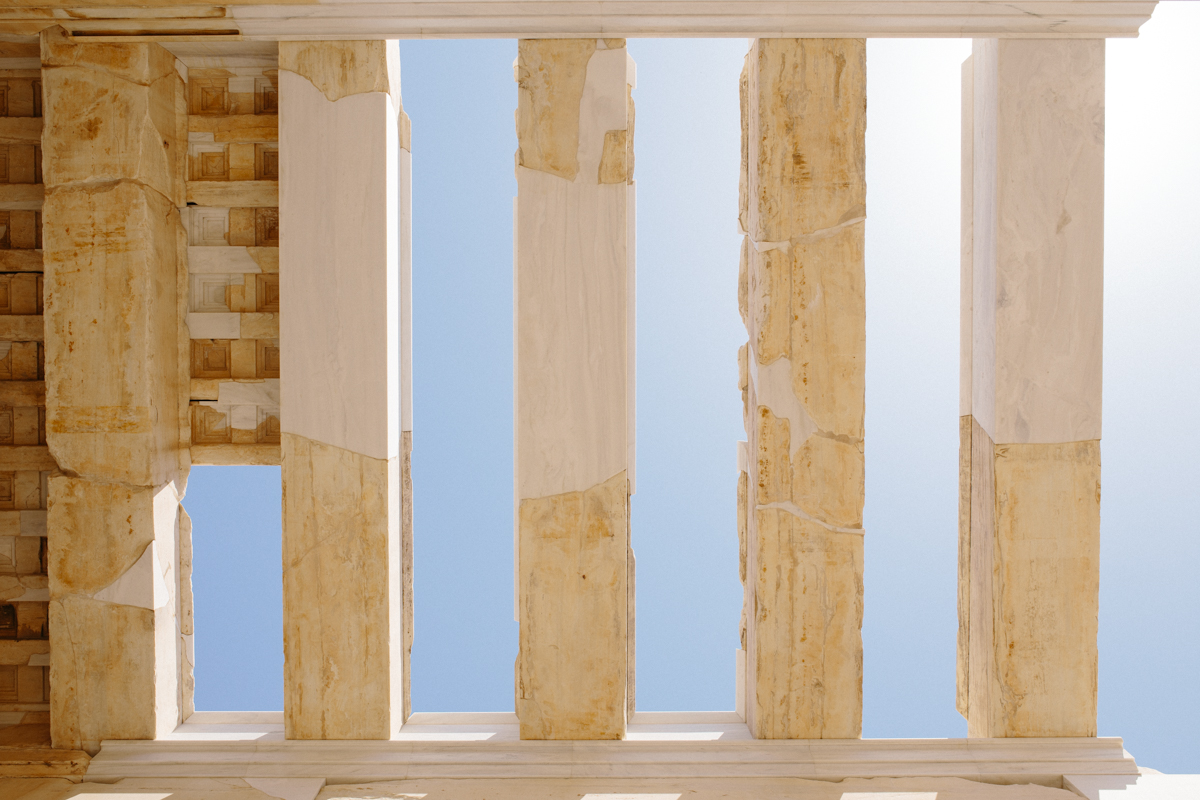 SANTORINI, GREECE// It's a place that welcomed us with a big warm hug. It is place where we didn't need a car, just an ATV to drive all the windy roads feeling the wind in our faces next to the Aegean Sea. It's a place with no street names where the roads are narrow and homes are laid out in no order. If we wanted to get anywhere specific we usually have to get directions from a local. We were up high looking over the Caldera (the cliff side of the island) or we were laying on the warm, black sandy beaches. We found places packed with energy and people and peaceful deserted corners of the island off the beaten path. It is a place where we didn't have to speak the language to love and be loved. We walked into a stranger's home and they sat us down, fed us and talked to us like we understood Greek. It's a place where the sun's glow showers everything with gold where we remember thinking this is where we are supposed to be.
PARIS, FRANCE// We ended up in Paris by drawing names out of a hat! We each wrote down three cities and at first I picked Paris and then we weren't so sure, so we put the names back in a hat and then Colin picked...and he pulled out Paris! I loved that city! It feels like its breathing, awake and full of life. We went to the Louvre, Notre Dame, the Eiffel Tower...all the important places. But honestly, I just enjoyed riding bikes around the city and feeling that feeling you get when you're in a new place.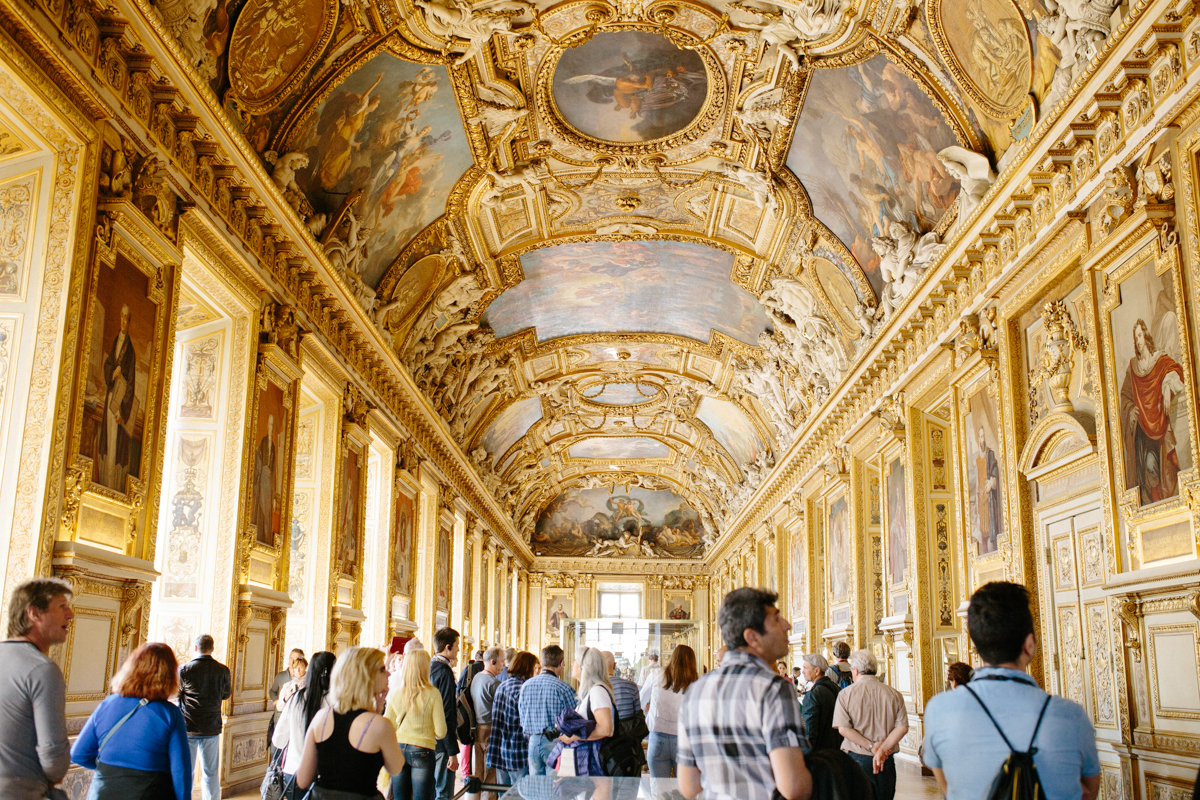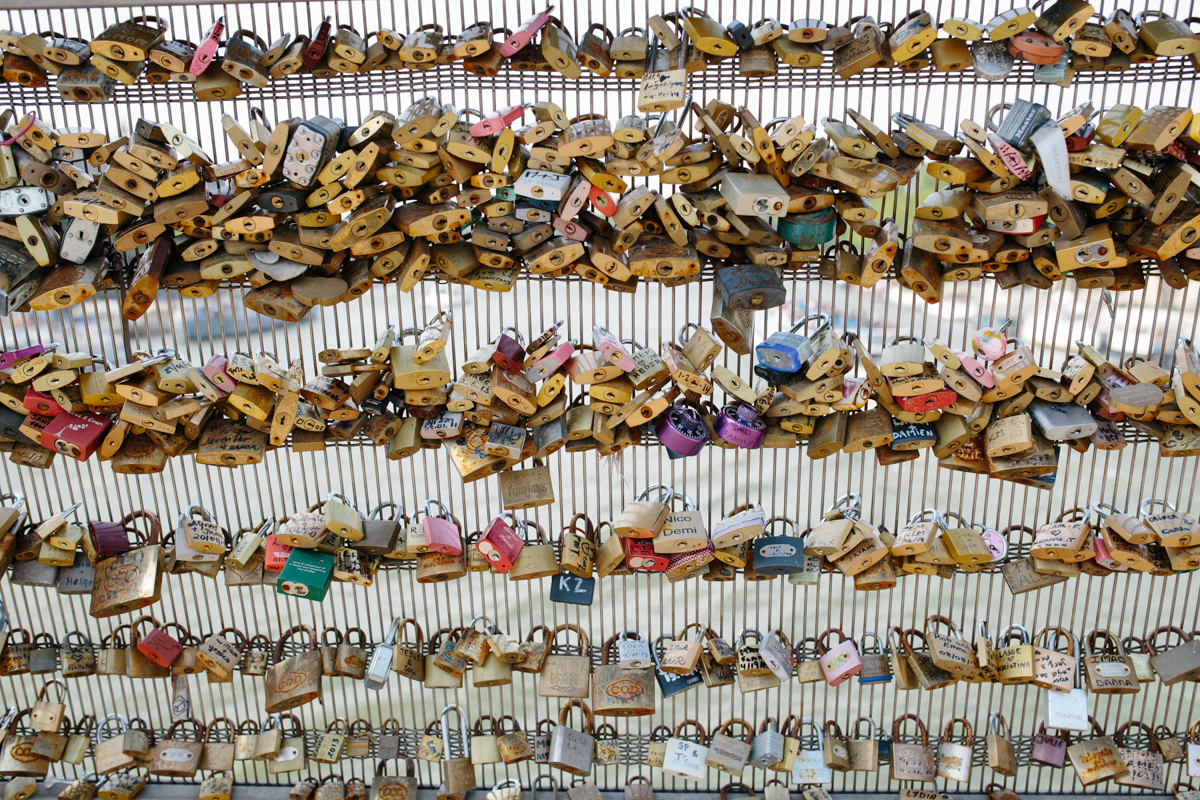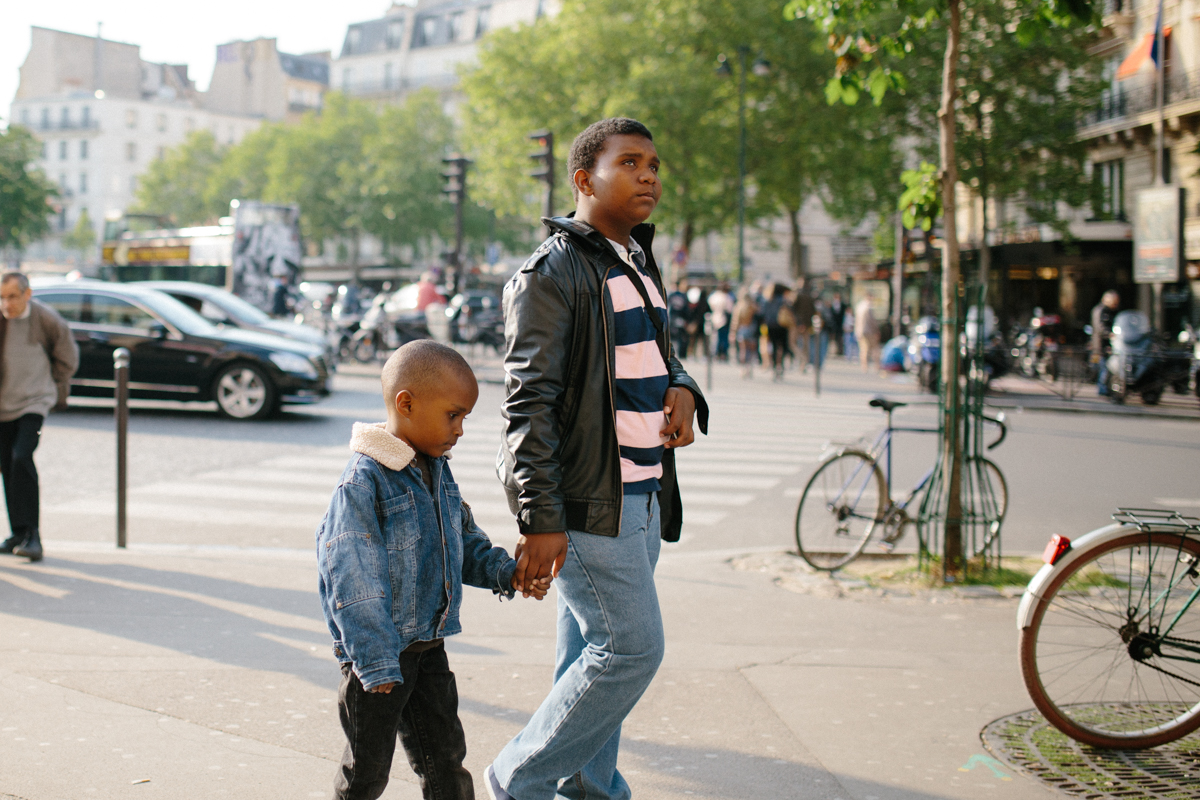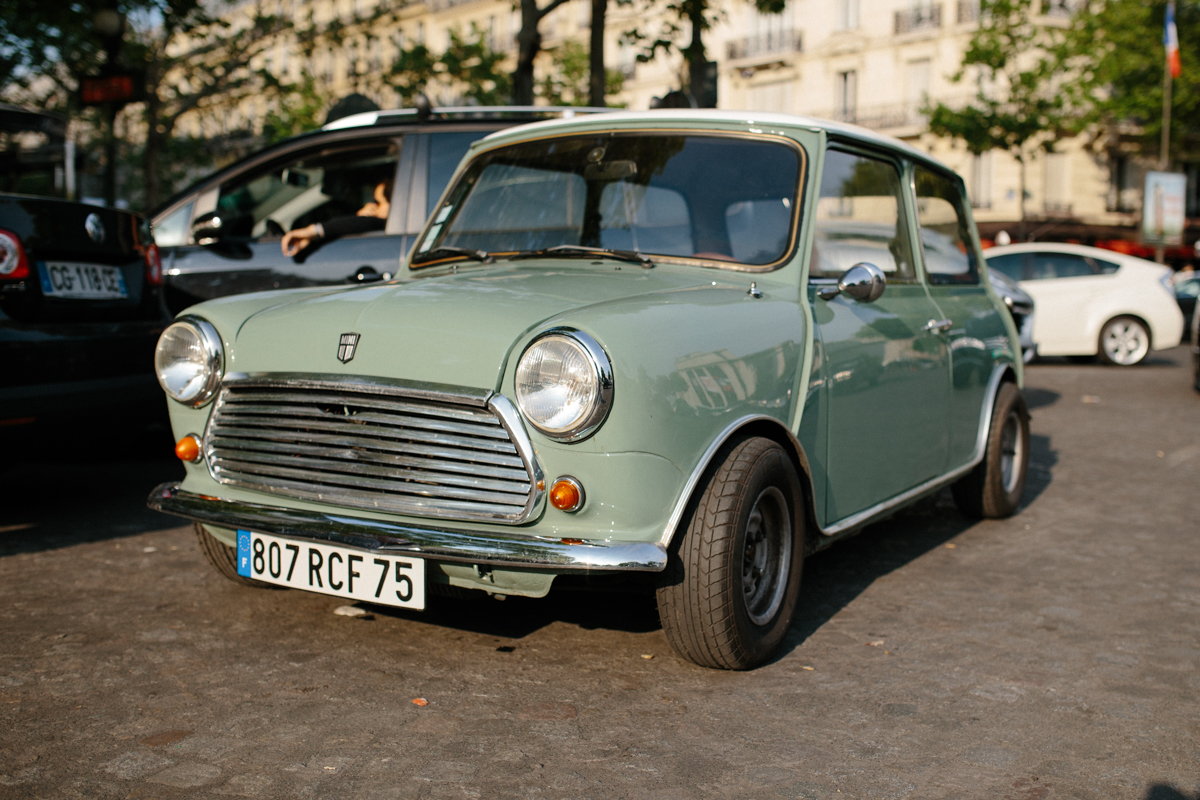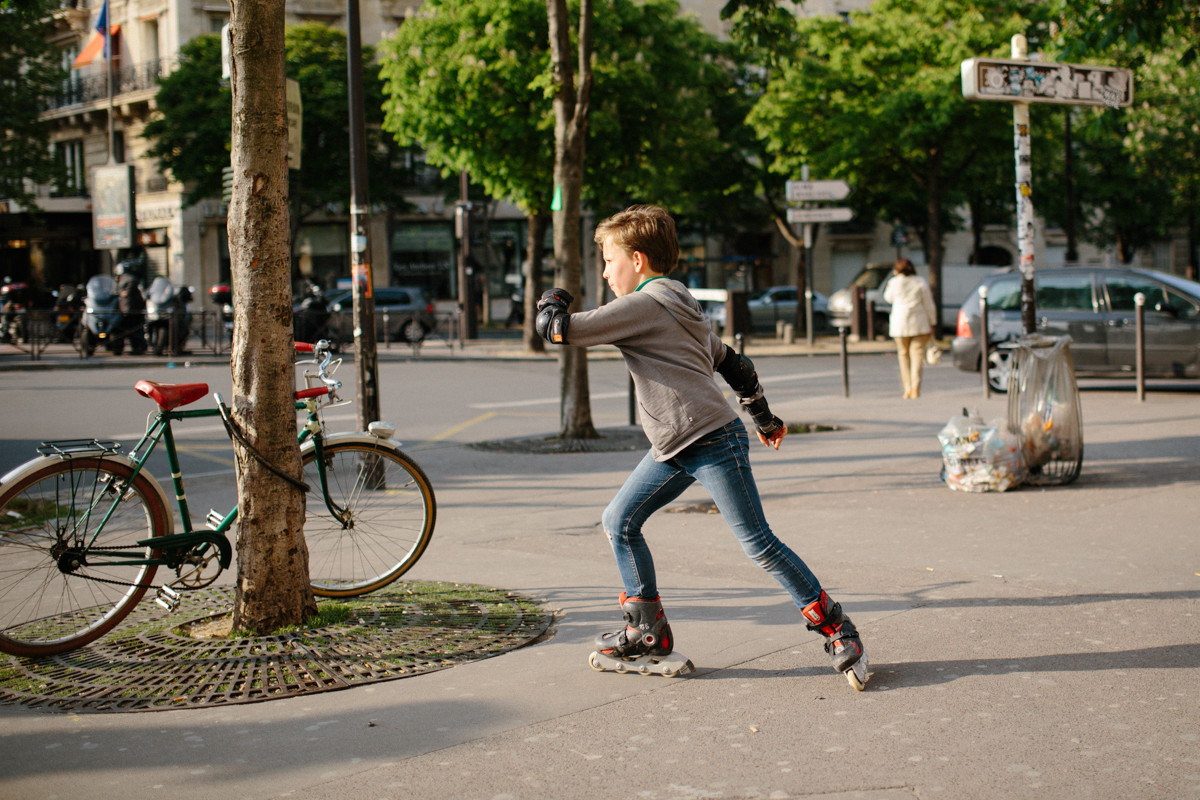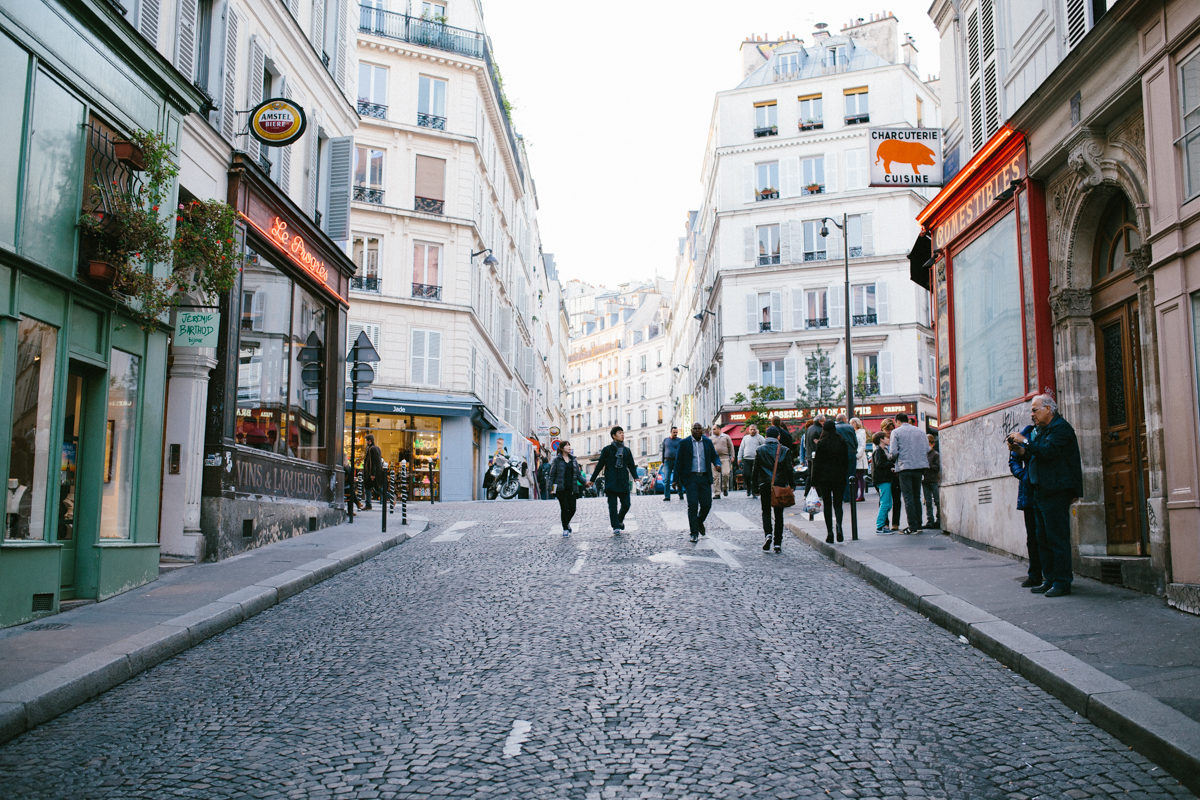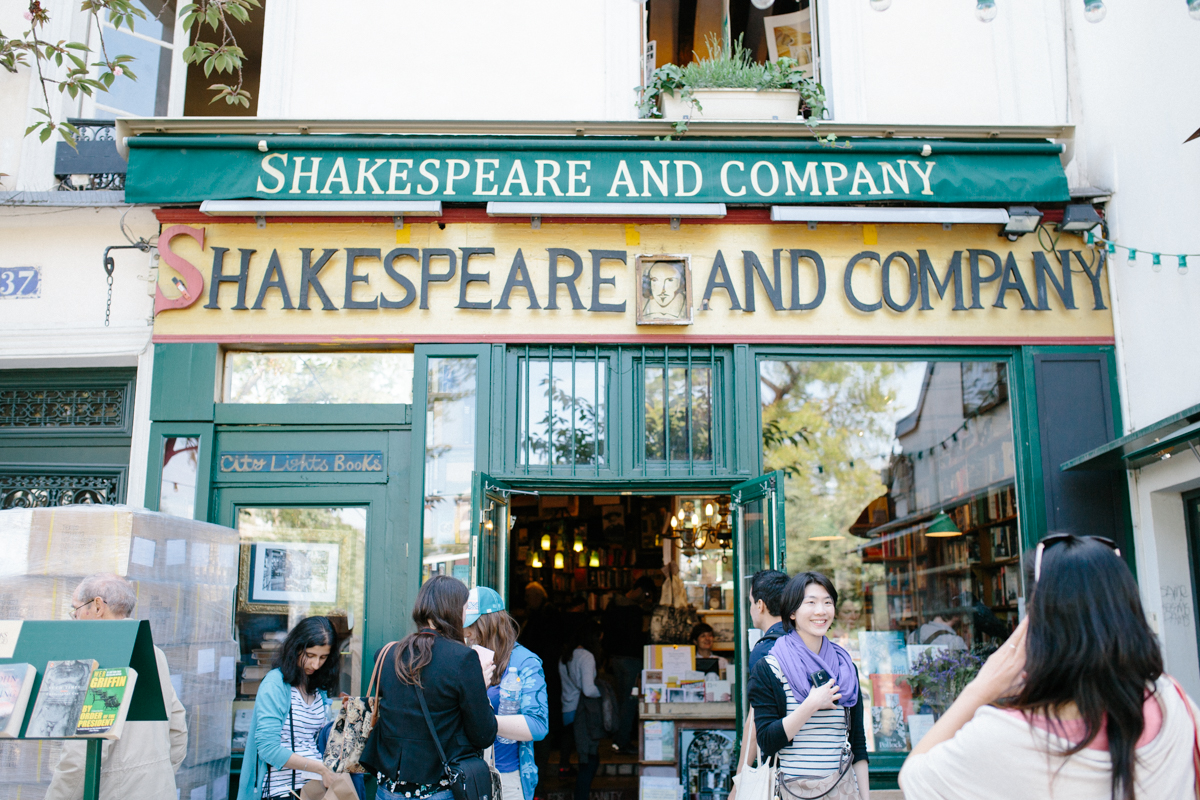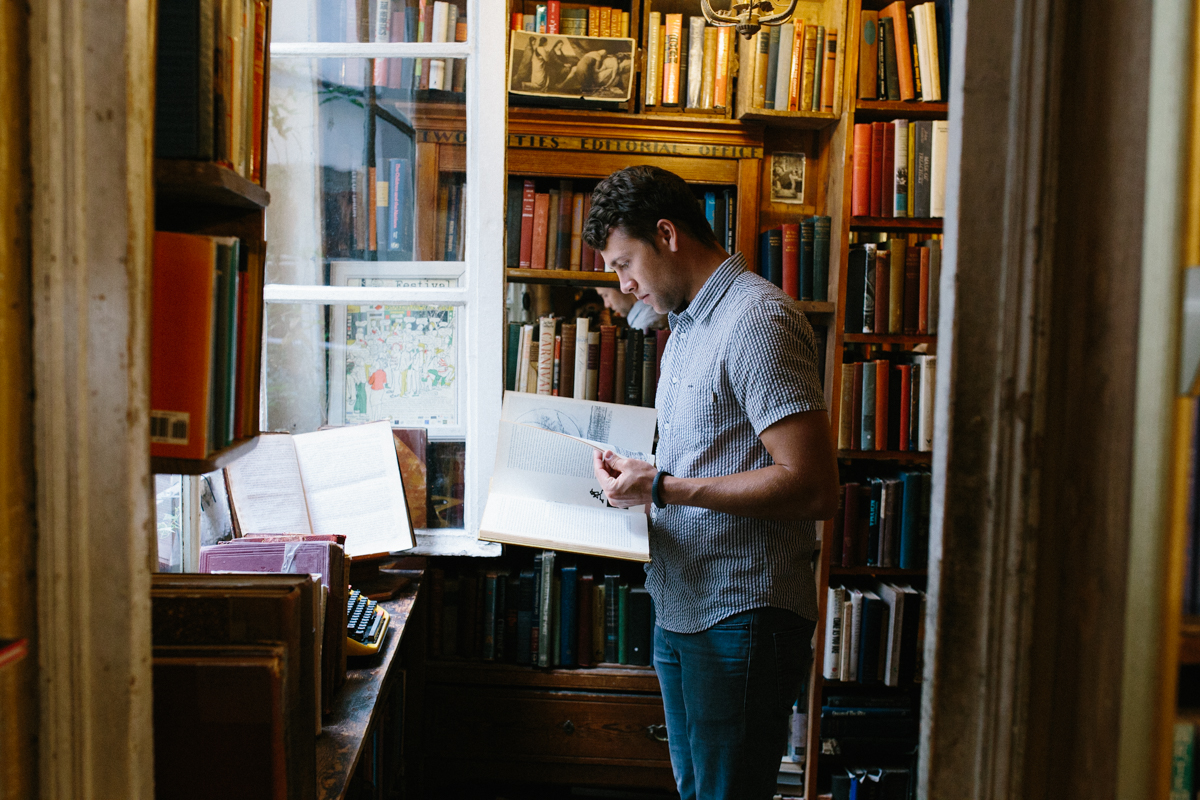 LOIRE VALLEY// Oh, I miss this place! Its miles and miles of country side with nothing but small towns and LARGE castles!
Our last stop was Cannes, France to shoot at the Cannes Film Festival!
sarah cabalka